---
We make simple sites for busy professionals
Are you a scientist, researcher, activist, writer, etc. working in the areas of climate, environment, biodiversity or equity and need a website but have no money, time, experience to make it happen? No problem. You're in the right place.
About MySmallBytz
By curating and synthesizing large and often complex issues into small, bite-sized chunks of information and connecting them to effective action steps we want to offer a better way to inform, educate & motivate your visitors so they will take action. We want to:
Move people from "Yes, I know about it" to "Yes, I can do something about it".

Use the powerful tools of the Internet to reach audiences that will go on to make important differences in their world.
SmallBytz include:
One page, scrolling websites

Traditional Wordpress sites

Online micro-courses

Mini and full online courses

"Learn Something" toggles

Small, focused apps (soon)
How It Works
Whether we reach out to you or you to us we want to offer you the same opportunity:
1
Free 20 minute introductory chat that will lead to a longer conversations and interactions
2
Each free offer comes with 5-10 free hours of digital assistance, guidance and support
3
Free development of an efficient and modern online presence that represents your efforts
4
Your site remains safe on our platform but can be shared, transferred or downloaded by or to you
5
Access to a digital partner via email, Slack or phone
If you are a professional in the Climate, Environment, Biodiversity or Equity field sign up now for a free website!!
-
We have split our popular Citizen Solution site into two sites. Our newest site is on the left.It's called Citizen Solution - Navigating A New WorldWe will always be plagued by the truth that we had time to act in a planned, incremental way but we chose not to do it. With the limited success (read failure) of COP1 thru 26 we now know that we must move past planned, incremental change and into an era of moving quickly, acting decisively, and following the correct path.
"Ask for forgiveness, not permission."Our online learning site is Citizen Solution - Online
Citizen Solution - Online
Ongoing Projects
In Progress: Cognitive Advisors
Template: Build Back Better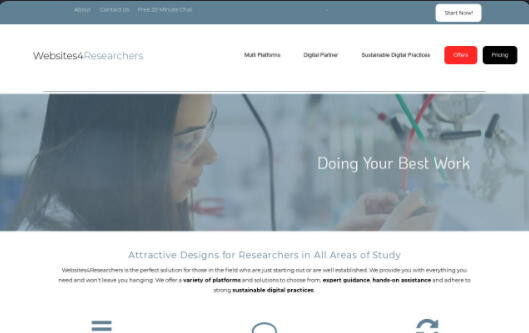 Websites4Researchers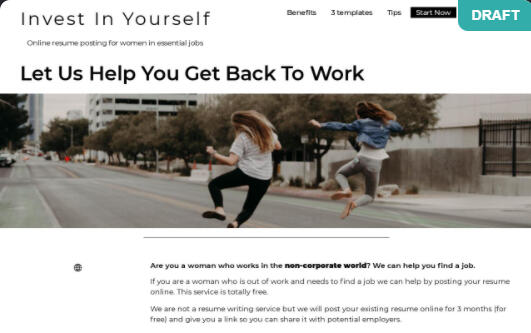 Draft: Invest In Yourself
-
Websites4Scientists
2021 Campaign: Carolyn Murray
Template: Ad Sense Site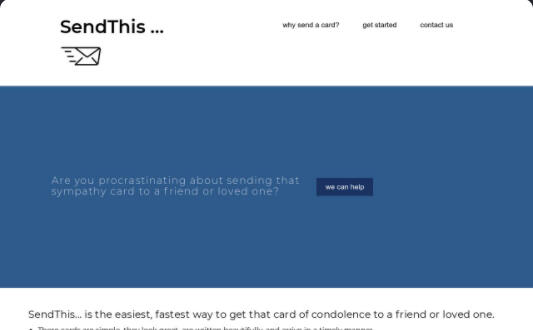 Send This . . . Personalized Sympathy Cards
---
The Busy Professionals we are currently working with are members of the CEBE community.
Climate

Environmental

Biodiversity

Equity
If you are a student or professional researcher, scientist, activist, writer, etc. please contact us.
Interested? Let's Chat.